Dec
3
Sun
Author Talk: Have I Got a Story for You with Ezra Glinter
Dec 3 @ 2:00 pm – 3:30 pm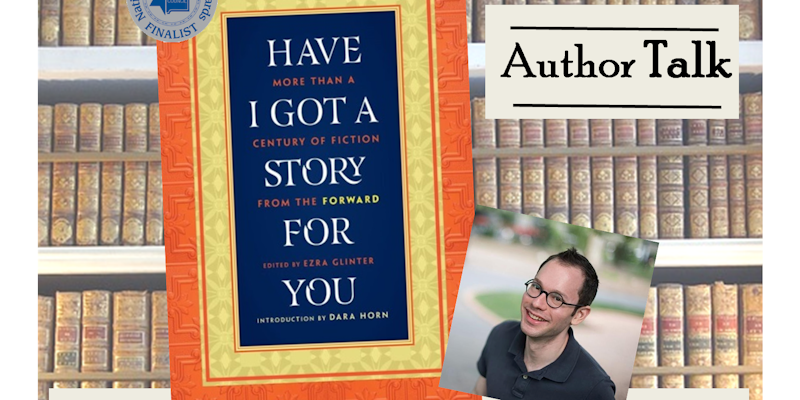 Ezra Glinter has combed through the Forward's archives to find the best stories published during the newspaper's 120-year history, digging up such varied works as wartime novellas, avant-garde fiction, and satirical sketches about immigrant life in New York. Glinter's introductions to the thematic sections and short biographies of the contributors provide insight into the concerns of not only the writers but also their avid readers. The collection has been rendered into English by today's best Yiddish translators, who capture the sound of the authors and the subtleties of nuance and context.
Co-sponsored by the Yiddish Book Center. This author talk is part of Literatour, a yearlong celebration of Jewish books presented by the Springfield Jewish Community Center.
Dec
17
Sun
FILM | "Body and Soul: An American Bridge"

@ Yiddish Book Center
Dec 17 @ 2:00 pm – 3:30 pm
The early performance history of the jazz standard "Body and Soul." Composed by Johnny Green in 1929, the song was introduced on Broadway by Jewish torch singer Libby Holman; trumpeter and singer Louis Armstrong ushered the song into the jazz canon the following year.
USA, 2016, 58 mins., directed by Robert Philipson, English.